Nathaniel Lachenmeyer
I am an award-winning author of books for children and adults. My published books include The Outsider, The Origami Master, and Broken Beaks. My all-ages graphic novel, The Singing Rock & Other Brand-New Fairy Tales, was published by First Second/Macmillan. I am currently writing new short fiction/nonfiction and poetry, and working on other longer-form projects.
Selected New Writing
Short Stories
Mulhouse's Last Game, forthcoming Permafrost
The Return of War, forthcoming Passengers Journal
The Soloist's Rehearsal, forthcoming Jewish Fiction.net
Summerland or The Spirit in the Sideboard, forthcoming
Garden of Lost Dreams, published fall 2023 JMWW
Poetry
Pulp Poem #3, forthcoming DIAGRAM
[hybrid] in the blue white light of this square room, forthcoming TIMBER
Foehrenwald, 1957, forthcoming The Reform Jewish Quarterly
first book, published fall 2023 Anthropocene
Nonfiction
Abandoned Goals, forthcoming OxMag
Plays
Reunion, my new full-length play inspired by my award-winning memoir, The Outsider, and my late father's struggles with schizophrenia and homelessness, was developed by Queens Theatre in fall 2023 as part of their New American Voices series
Selected Books
The Outsider
"Highly recommended"
—Library Journal
"Extraordinary . . . A rare gift: a memoir that helps enlighten readers that homeless, mentally ill people have lives beyond what we might ever hope to see."
—Newsday

 Bell of Hope Award
Kenneth Johnson Memorial Research Library Book Award
The Singing Rock and Other Brand-New Fairy Tales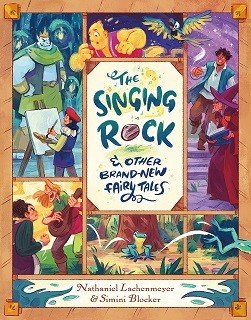 "A droll delight."
—The Wall Street Journal
"Wry and charming tales of the power of persistence."
—School Library Journal
A Junior LIbrary Guild Selection
An Amazon Prime Book Box selection
The Origami Master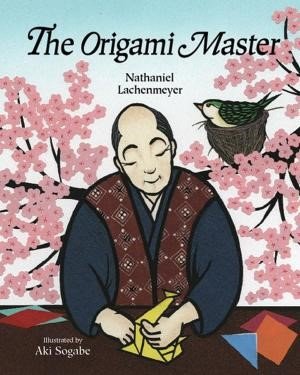 "Nathaniel Lachenmeyer has created an extraordinary story…. A truly beautiful tale."
—Children's Literature
"A tale as simple and elegant as origami itself…. The Origami Master could be mistaken for a long-forgotten gem of ancient folklore."
—Junior Library Guild
A Junior Library Guild Selection
A Children's Indie Next Pick
A Book Links Lasting Connection
More. Other children's picture books include Driftwood Days (under the pseudonym William Miniver), Octopus Escapes!, and The Boo! Book. Between 2000-2007, I presented 80+ keynotes and lectures on mental health and homeless issues at universities, hospitals, and mental health centers across the US, Canada, Sweden, and Australia. Media appearances include: NPR's "Fresh Air", "All Things Considered Weekend Edition," WNYC's "The Leonard Lopate Show." I live outside of Atlanta with my wife and our children. In addition to being a writer, I am also a dealer in and collector of classic movie memorabilia and illustration art.
Contact information: NL (a) NathanielLachenmeyer.com. I'm not a big social media user, but… instagram twitter/x.